Designs
Unlimited possibilities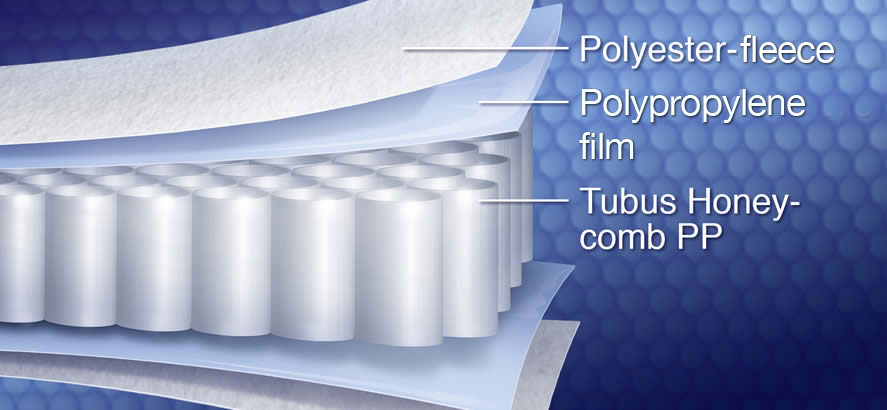 Tubus honeycomb cores are made from stably combined polypropylene cylinders.
We make these honeycomb cores in three designs:
Without lamination
Laminated with polyester fleece
Laminated with polypropylene film combined with polyester fleece
A film or fleece is attached and thermally connected with the PP honeycomb as a lamination layer. The polyester fleece is used here as an adhesive for further processing.
When using liquid resins the polypropylene film guarantees that the honeycomb material is free of resin.
Tubus honeycombs are ideally suited for use in composites.
With suitable processes and resources, virtually all materials can be attached as a cover layer on Tubus honeycombs.
Fibre composites (GRP, GMT), metal sheets, wooden plates, HPL cover layers or minerals are frequently used.
Further information
Learn more here about the characteristics and processing options for our products:
Downloads
All technical data and specifications as well as processing information is found in our PDFs that can be downloaded: