Products
Characteristics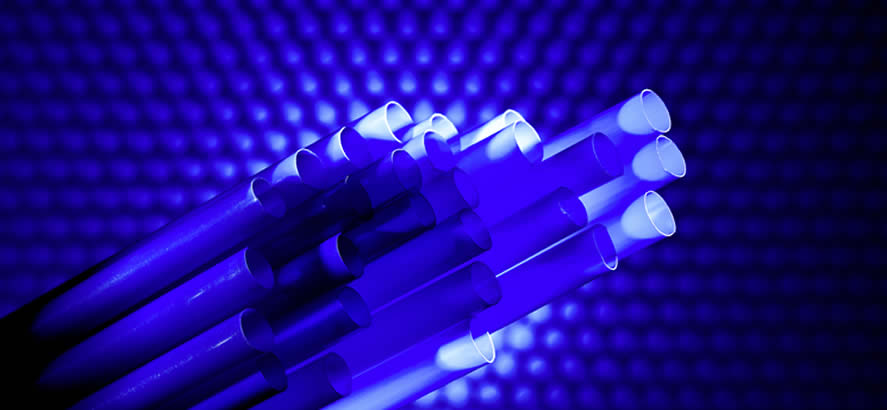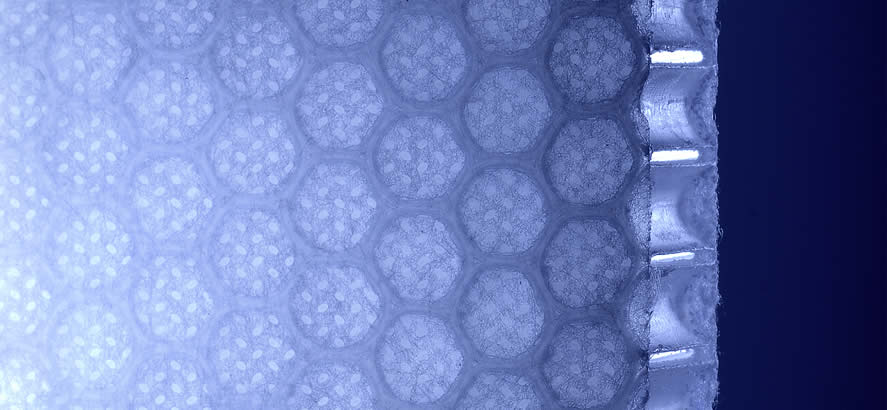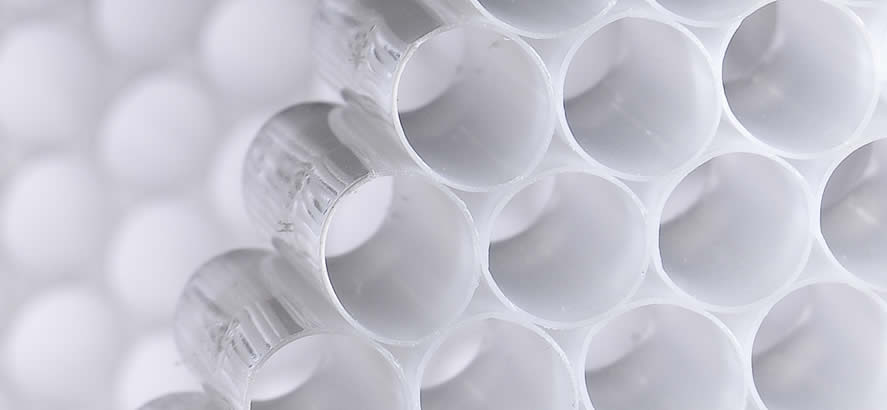 Advantages of Tubus honeycombs:
Extremely light, low weight: 60 bis 120 kg/m3
Extremely strong: high tensile strength, bending and pressure resistance
Extremely versatile: virtually unlimited application possibilities
Corrosion and moisture resistance
Reduces noise and vibrations
Highest dimensional stability due to precise cutting
Can be thermally moulded
Can be recycled
Tubus honeycombs can be easily and safely cut or thermally reshaped. They offer the opportunity to fix items in or on the honeycomb and on the cover layer. In sandwich constructions, they can be combined with varied cover materials from textiles via wood to metal.
Material:
Tubus honeycombs are made from polypropylene (abbreviated to PP), the lightest yet hardest polyolefin material. Polypropylene is characterised by high hardness, high stability and heat resistance.
Polypropylene is also a particularly environmentally friendly plastic as it can be 100% recycled.
Typical indicators
There is a technical data sheet and safety data sheet available with the specific indicators for each type of honeycomb.
Simply request the relevant data sheets via the contact form!
Further information
Learn more here about the characteristics and processing options for our products:
Downloads
All technical data and specifications as well as processing information is found in our PDFs that can be downloaded: