Company
Over 15 years of experience in lightweight construction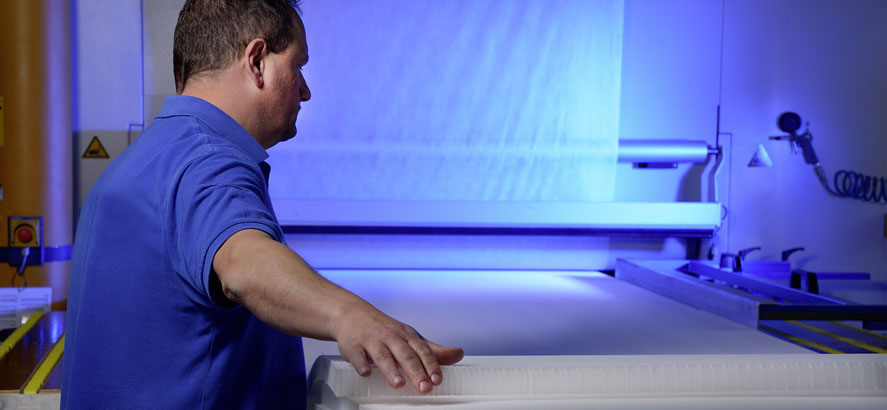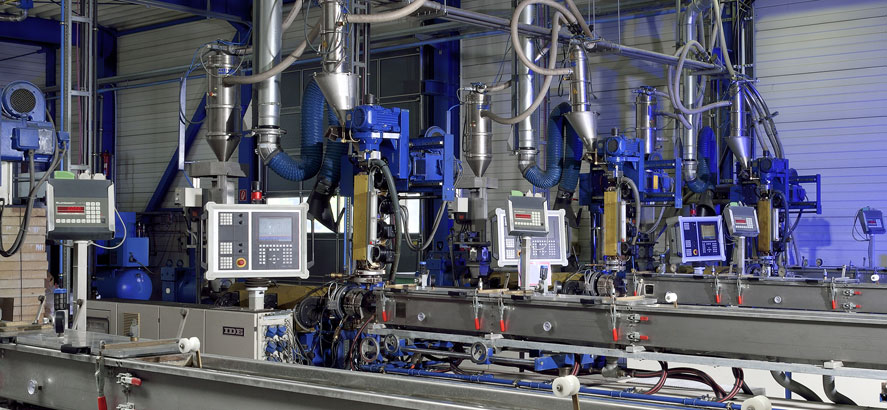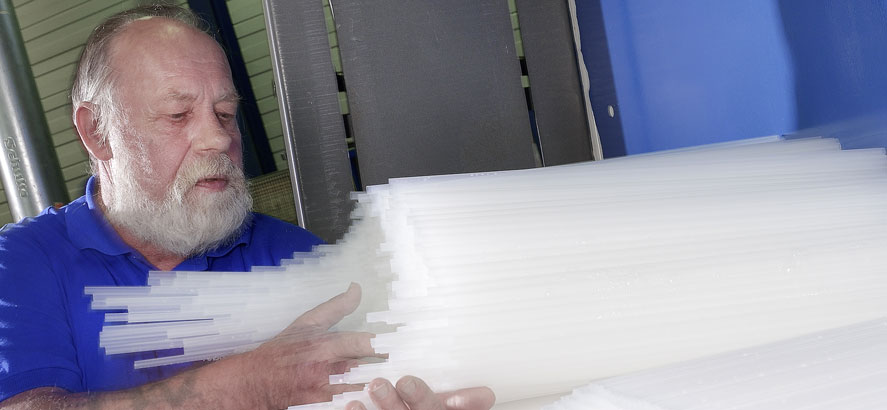 TUBUS WABEN GmbH & Co. KG is a plastics industry company based in Königsee-Rottenbach, Thuringia / Germany.
We manufacture plastic honeycombs based on polypropylene using modern industrial machinery.
Our products are semi-finished and are used as cores for producing lightweight, sandwich composite designs.
We generate competitive advantages for our customers as a result of high stability and low weight. We are your competent partner for developing novel, innovative composites.
We make ourselves strong for lightweight construction.
History
1999
Established as a production location for Tubus Bauer GmbH Bad Säckingen. Application of a special technology to produce thermoplastic PP honeycombs as per an exclusive license
2001
Certification to DIN EN ISO 9001:2000 (currently ISO 9001:2008)
2002
2003
Gradual takeover of shares by "TR Technologie-Fonds I Beteiligungsgesellschaft mbH & Co.KG Bielefeld".
2004
Founding of the company's own development department.
2005
Second largest European manufacturer of thermoplastic honeycombs.
€ 4-5 million annual revenue with 24 employees.
2006
Certification of the Tubus honeycomb products by Germanische Lloyd
2010
Investment in new lamination technology
2015
Production of ~ 500.000 m2 Tubus honeycombs
Sole producer of PP honeycombs with circular cells in Europe